Earlier this summer I visited the exhibition Making & Unmaking at Camden Arts Centre. It includes some rarely seen works by Francis Upritchard. The group show has been curated by fashion designer Duro Olowu and it has received praise for its diverse aesthetic, bringing together artists across generations, media and geographies.
The visual richness of the textiles, paintings, sculptures, collages, photographs, etc. offer a glimpse on the designer's influences and sources of inspiration. The individual works add an eclectic narrative on political themes, migration, cultural and gender identity issues. Go and discover the many exhibition treasures before it ends on September 18. But that is not what I want to talk about. I want to talk about Francis Upritchard. Her work has fascinated me for years and it is in my wish-list without a doubt.
Despite Upritchard's most prominent body of work is ceramic sculpture, the exhibition includes a cabinet display of small hats made out of fabric as well as some watercolours. The artist has worked in the past with textiles in order to dress up her figures. However, this is the first time I have seen purely textile and works on paper by her. These hats are an extension of the body. The quirks of her more popular sculptures – grumpy old men, humorous lamp shades and pots, characterizations of social and political trends, humanized animals – resonate in these inanimate hats. The drawings also reflect on her bold use of colours as well as her inimitable combo of absurd and tragic, of mischief and tenderness.
I saw her work earlier this year in a solo show at Anton Kern Gallery in New York. Upritchard's sculptures, full of personality and distinctive identity, achieve what extraordinarily good supporting roles do in films. They nourish the narrative with nuances. They represent individual small stories, which collectively become a coherent scenario. We suspend disbelief and let the tale unfold. Her experimental use of materials adds to the textures and evocative nature of the stories she hints at.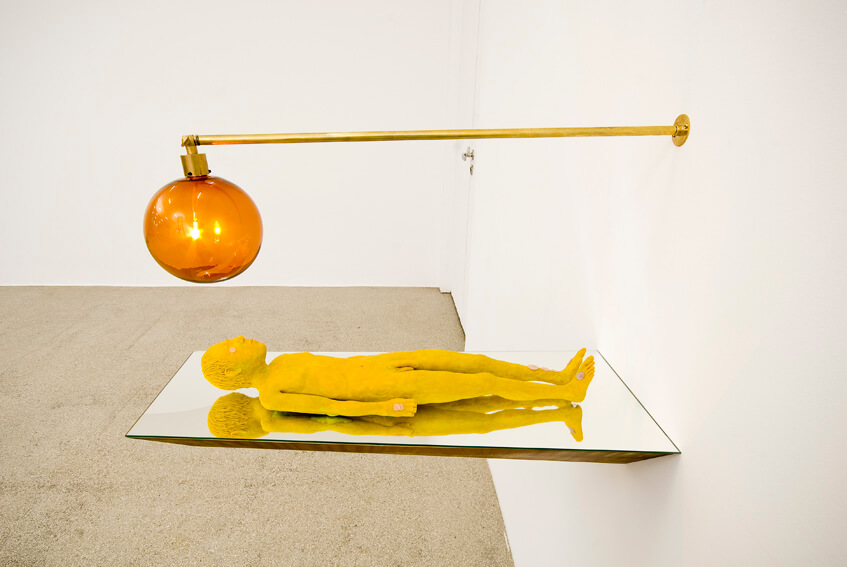 As part of Whitechapel Gallery Children's Art Commission in 2014, Upritchard published a limited edition children's book of monkeys and sloth portraits. These have been on my mantelpiece for 2 years. They feel like part of the family album…