PhotoLondon fair is opening to the public this Thursday at Somerset House in London. This means photography exhibitions, talks, events and auctions galore. I have created a little collectors'  checklist as well as some highlights of the auctions coming up.
Do not rush. Avoid buying on impulse. Take your time to appreciate the work and question: why do you like it? Is it a representative work by the artist? Is it a vintage, lifetime work or a posthumous print? What type of print is it? How does it fit within your collection? Will you display it or keep it in storage? Does the scale work for your space? By all means, try and see it in the flesh. If you love it, go for it!
Research. Research. Research. When buying work from younger artists at a gallery, sometimes it is difficult to compare like for like since there is no secondary market information. It is useful to understand the overall market price-point for artists from a similar generation, working in the same medium, similar edition run and professional trajectory (exhibitions, awards, etc.) For works from an older generation, there will be more readily available information on the sell price of similar pieces at past auctions.
In general: scale, condition, print type, number of editions and key representative works all matter in order to establish value.
If at all possible, spend as much time looking at the verso as you would look at the recto. This applies mostly to photography by an older generation, used to handling negatives and analog prints. Look for annotations, the artist's signature, stamps, etc. It may unveil the history of the work in a new light. It is also useful to double check condition marks and discoloration which takes us to the next point.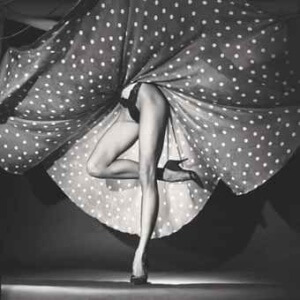 Condition. Condition. Condition. Photographs are very delicate artefacts, extremely sensitive to light and changes of temperature and humidity. Never underestimate this point. Condition affects value and a little hardly-visible-to-the-eye mark today may translate into a nasty surprise in the future. If we are talking about a considerable investment and a few concerns are raised, you may want to discuss with a conservator.
Paperwork. Boring, I know… consider it as a mandatory checklist and it will go in a flash.
Provenance
Authentication certificate
If buying at auction, take all fees into consideration and read the lot's notes as this may mention: artist's resale right, import fees, VAT.
Document your purchase: keep receipts, emails and invoice. This will help you with insurance, future re-sale and valuation
Conservation. Prevention is cheaper than conservation. Understand the medium and the needs of the work and how you can extend its life as much as possible. Consider where you will exhibit it and make sure you follow some basic guidelines:
If unframed, protect it with a board and wear gloves when handling it
Use archival materials when framing it and UV glass
Avoid direct sunlight
Avoid proximity to heaters
Avoid sudden changes of temperature
Insurance. Protect your investment. You want to love it for many, many years to come.
Ready, steady, collect!